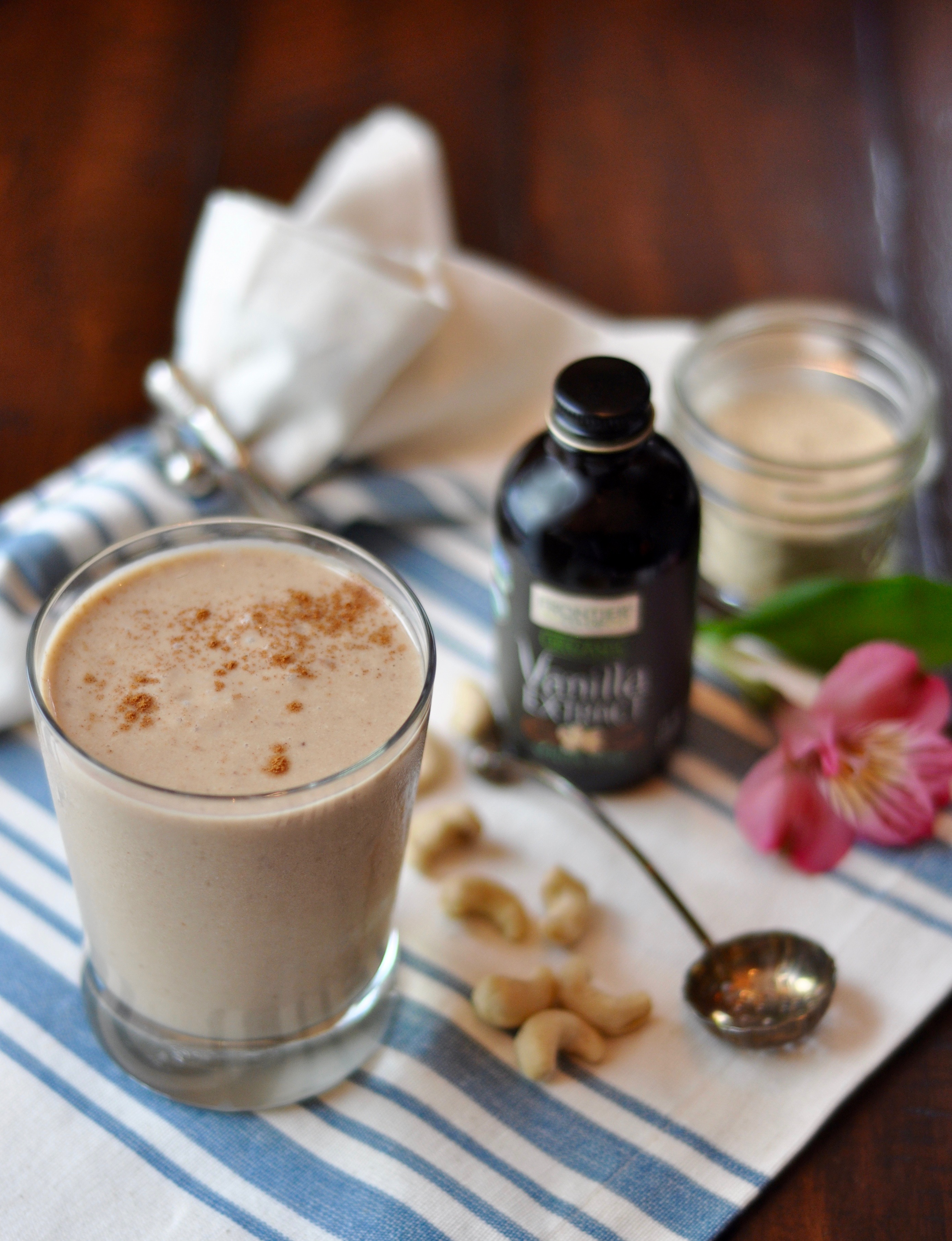 I know, I know… just when I told you I'm not vegan. Presenting: the Vegan Power Frappe! Ta da… I just can't help myself because 1) I'm falling in love …with a new food blog…oh yes, The First Mess and 2) I'm trapped inside with 30 consecutive days of rain in the Washington DC area (..and NPR just reported it's sunny in Seattle during the local rubbing-it-in weather report). I need a pick-me-up people! Like now… like right now…
I love adding Maca powder to my morning shakes, and I've been known to sneak a pour of coffee into my shakes as well. So, when I saw these two in The First Mess Maca Caramel Frap, I dove right in. Maca has a malty, earthy flavor and, most importantly, a noticeable energy kick. You'd think it might be the coffee, but I get the same energy boost when I add only Maca and no coffee to my shakes.
There are a few items you'll need to prepare in advance: the frozen banana (I always keep a gallon ziplock bag of half-cut bananas in the freezer); cold brewed coffee (you can cold brew, when needed, or use yesterday's leftovers); and soaked cashews (soak the cashews overnight in cold water or soak in boiling water for 10 minutes as you're preparing the rest of the shake… I used boiling water from my electric tea kettle while preparing the other ingredients).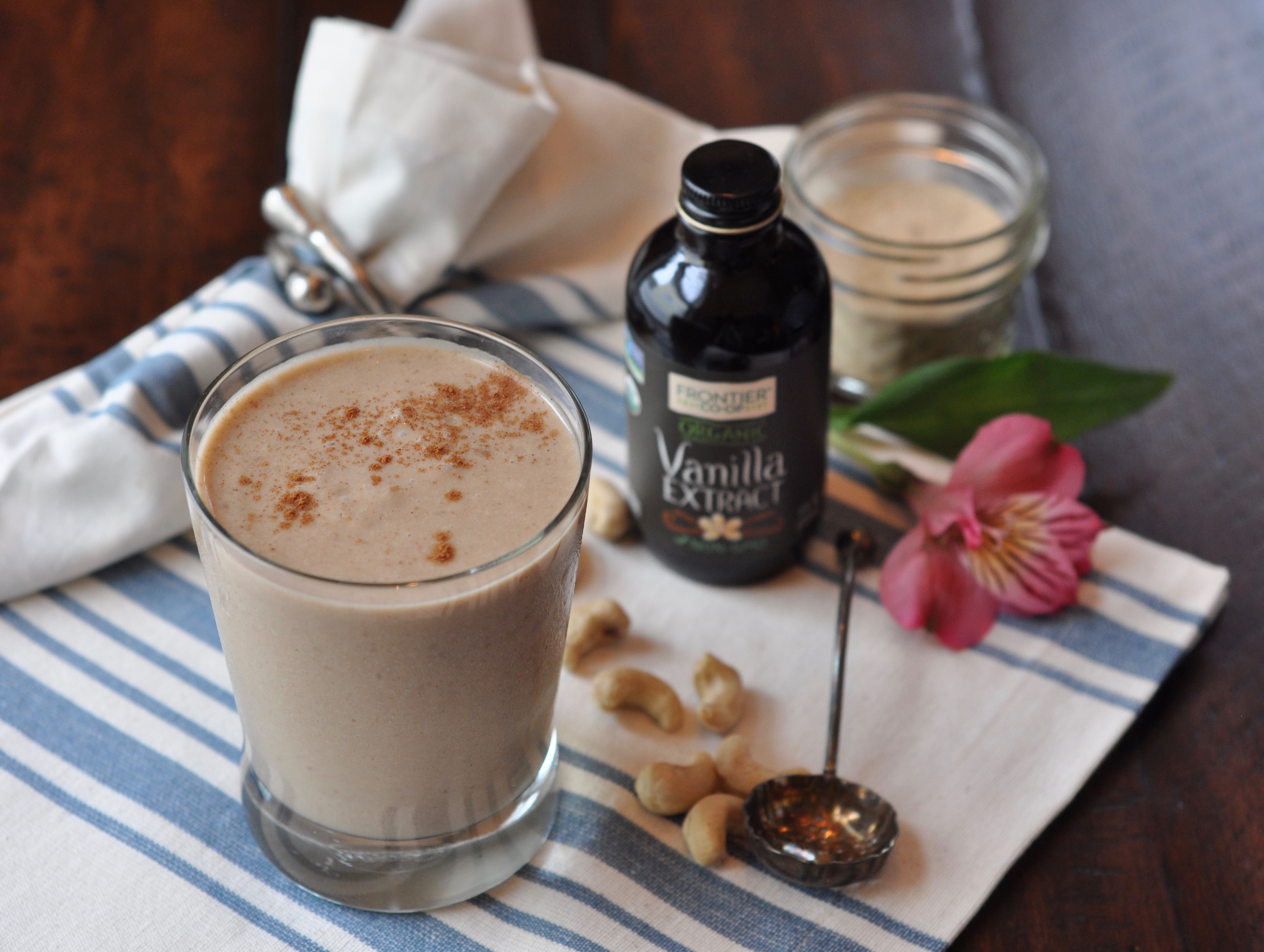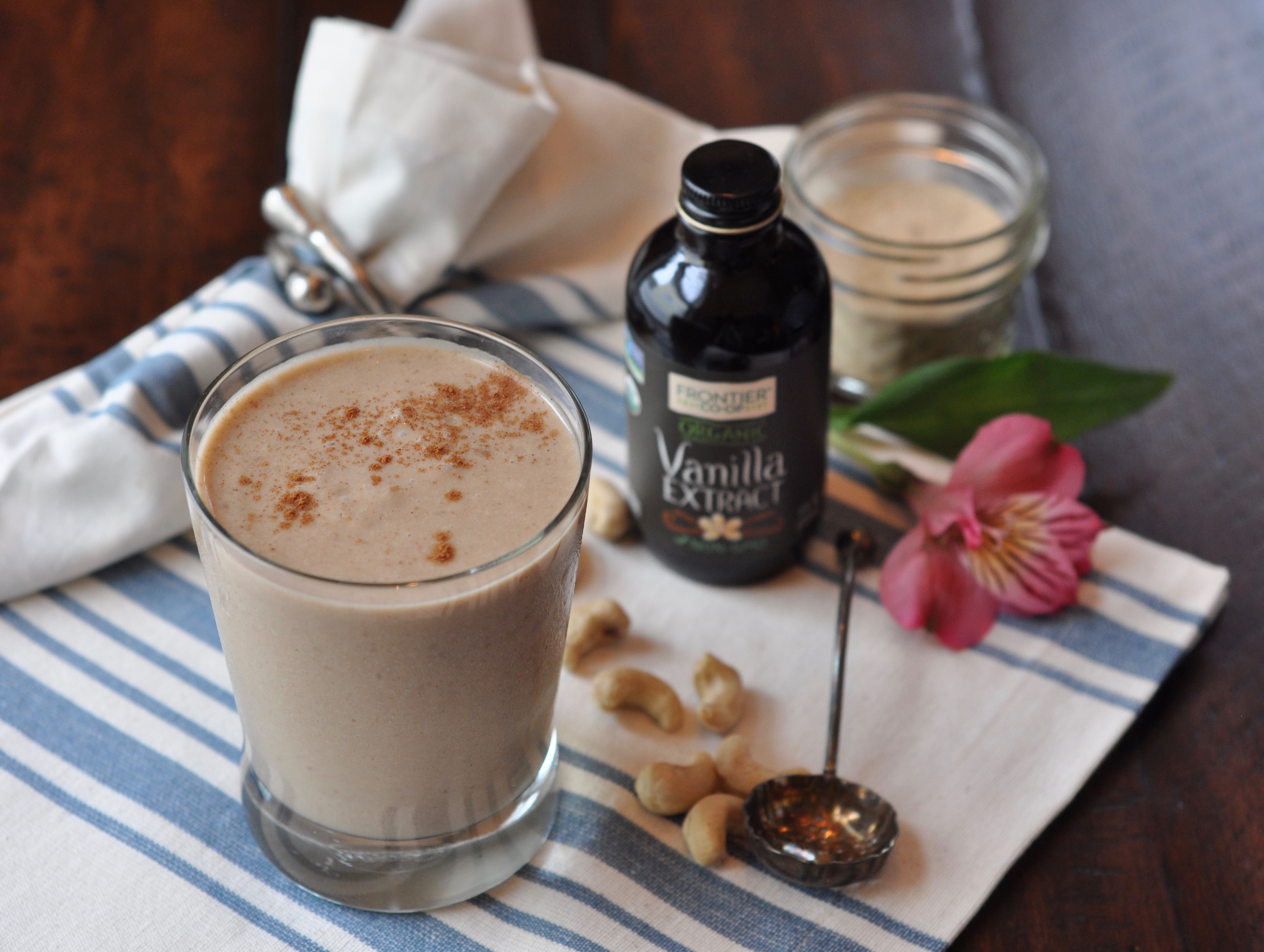 Vegan Power Frappe
2016-05-22 11:25:43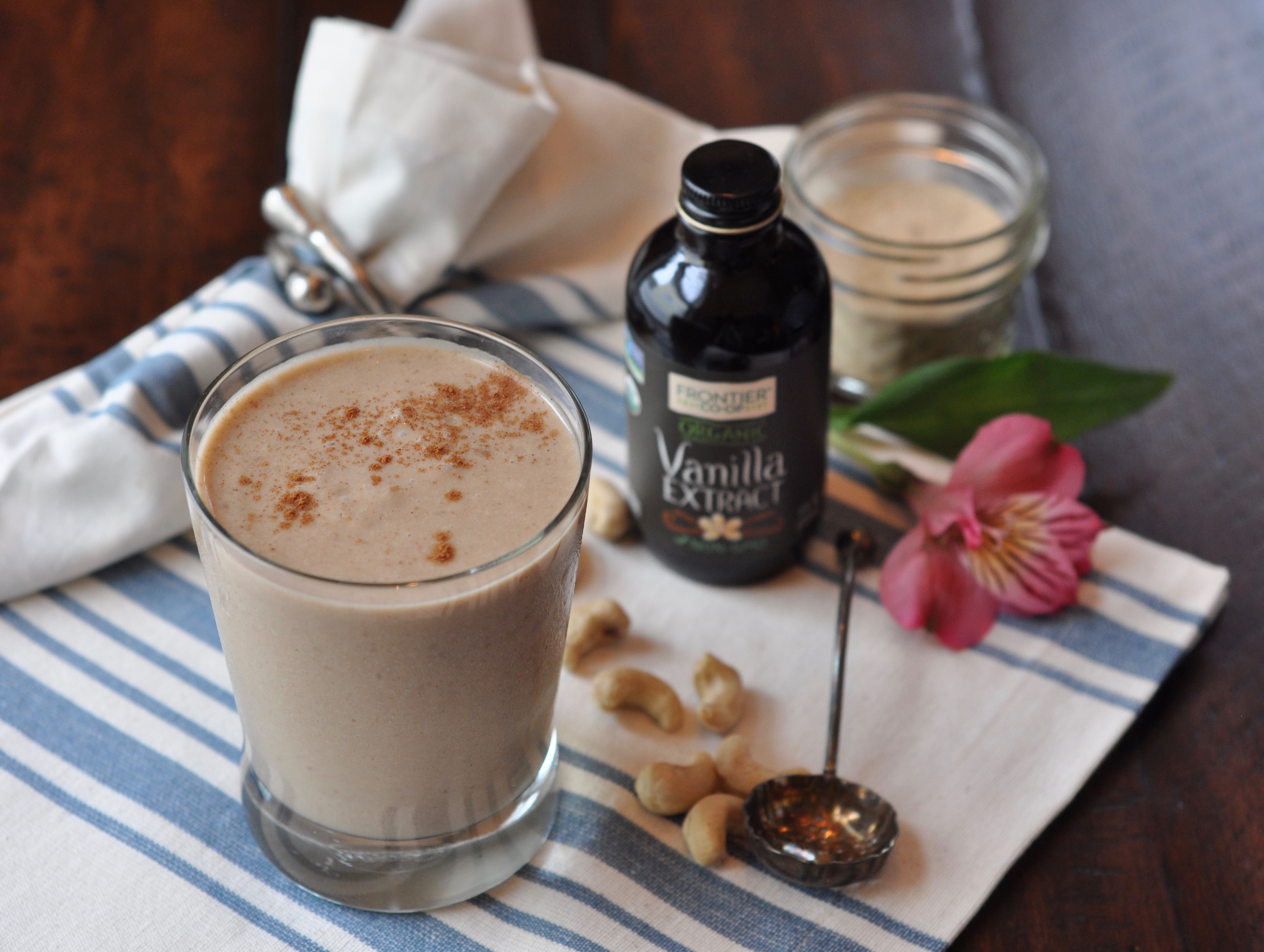 Serves 2
This rich vegan frappe will give you just the boost of energy you need to get your day started!
Nutrition Facts
Amount Per Serving
* Percent Daily Values are based on a 2,000 calorie diet. Your Daily Values may be higher or lower depending on your calorie needs.
Ingredients
1/2 cup raw cashews, soaked for 10 minutes in boiling water
4 soft Medjool dates, pitted
1 banana, sliced and frozen
Handful of ice cubes
2 teaspoons Maca powder
1 teaspoon vanilla extract
1/4 teaspoon fine sea salt
1/2 cup cold brewed coffee
1/2 cup unsweetened, unflavored almond or coconut milk
Instructions
Soak the raw cashews in a bowl with boiling water for 10 minutes. You can boil the water in the microwave, stove top or tea kettle.
For the coffee, you can cold brew or use yesterday's leftover coffee...
Combine all of the ingredients in a high-speed blender. Blend the mixture on high until smooth and frothy. Enjoy!
Adapted from The First Mess
TraveLynn Eats http://www.travelynneats.com/
<a href="http://www.bloglovin.com/blog/14927009/?claim=grm2fwqvawf">Follow my blog with Bloglovin</a>