The Local … A Foodie's Food Truck (Colorado Springs, CO)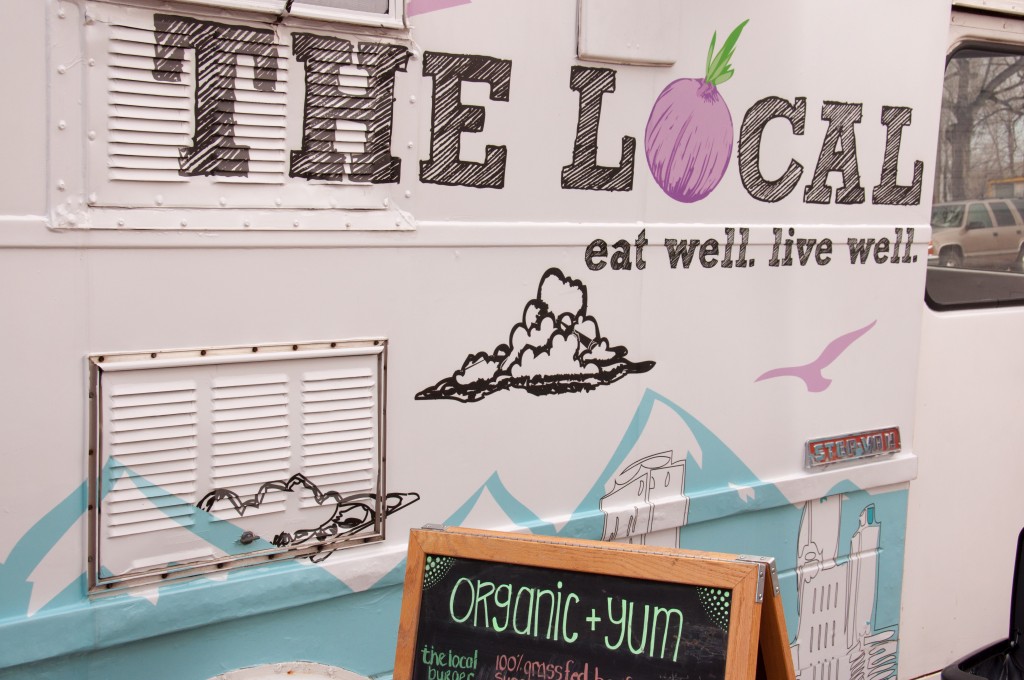 I first saw "The Local" at the Colorado Farm & Art Market, but I caught the tail end of the market and The Local had sold out.   I kept checking The Local's Facebook page to figure out where I could catch them.  Out in front of the Cottonwood Center for the Arts on a Friday night…perfect.
Mandy and I (we have been known to put down some food) headed for the Cottonwood and The Local.  I had, unfortunately, eaten a huge lunch (rib cook-off at work…who can resist…it was a total meat fest) and Mandy had had a snack before meeting up.  So, we wandered around the Cottonwood center…pretending not to both be thinking about The Local's menu that we had browsed before heading inside.
A burger with a brown sugar and coffee rub; grilled cheese with braised short ribs, caramelized red onions and jack cheese; Korean BBQ tacos with brown sugar and soy marinated sirloin, pickled cabbage and cilantro sauce; kimchi quesadillas….  it was a foodie's dream.
As we were looking at Jane Beeder's fascinating collection, I blurted out "You WANNA go TO the FOOD truck!!?!!"  No hesitation from Mandy.  Love her.
I quickly scanned the chalkboard menu again…
…and it was an obvious choice:  the whole menu the Korean BBQ tacos and a Kimchi Quesadilla …and Korean BBQ tacos for dessert.
Mandy and I shared the Kimchi Quesadilla.  Sharing?  Seriously.  What were we thinking….?
The Korean BBQ tacos were sooo good.  The meat was perfectly tender and marinated with just the right mix of tangy and sweet, then topped with pickled cabbage and a cilantro lime cream sauce.  The  doubled up corn tortillas were lightly grilled.  Simple, but still an intriguing mix of flavors.  My one (very minor) critique would be the need for a just a bit more cilantro sauce.  But…then again…I have a mild obsession with cilantro.  $6 for the tacos…..worth every penny.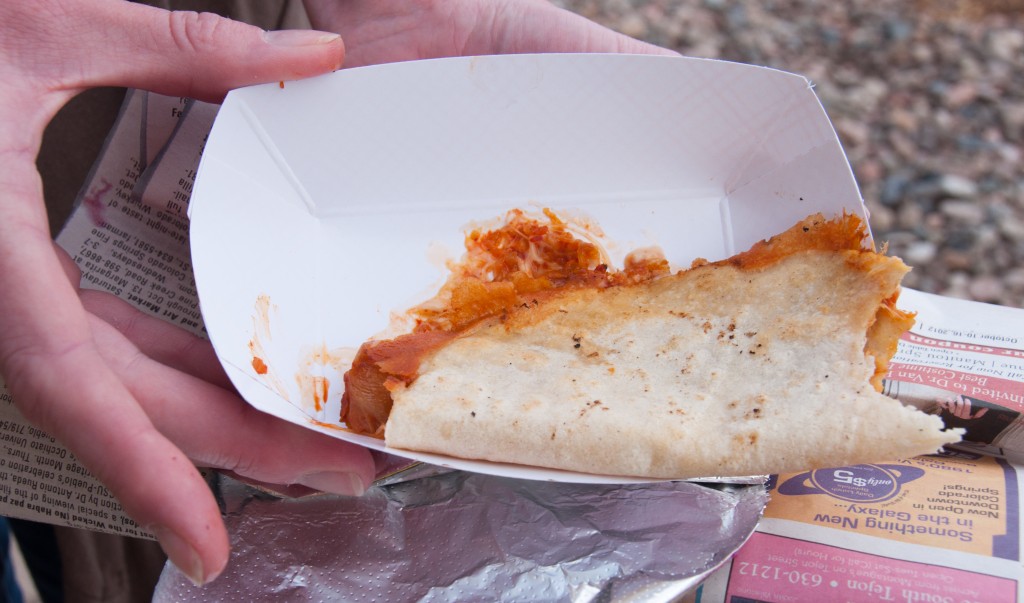 I also love the mix of cuisines on the menu…Korean meets Mexican…Korexican?  Korean BBQ on a taco…I get that.  Kimchi in a quesadilla….can't say that's a snack I day dream about.  But, it is now.   Kimchi Quesadilla = Kimchi and jack cheese in a lightly grilled corn tortilla.  I thought there was a sauce hiding in there, but I think it was the kimchi and cheeeeeessse swirling together.  A $2 snack, and Mandy and I agreed we could have eaten about $20 worth of these crispy, gooey little guys.  We managed some serious self-control.  And then…  Mandy looked at me and asked "Another round of tacos?" with a mischievous look.   Self-control?  Still working on it…
My time in Colorado is limited and there is a long list of food to be eaten before I leave.  But, I will definitely be back to The Local to sample more of their wonderful creations.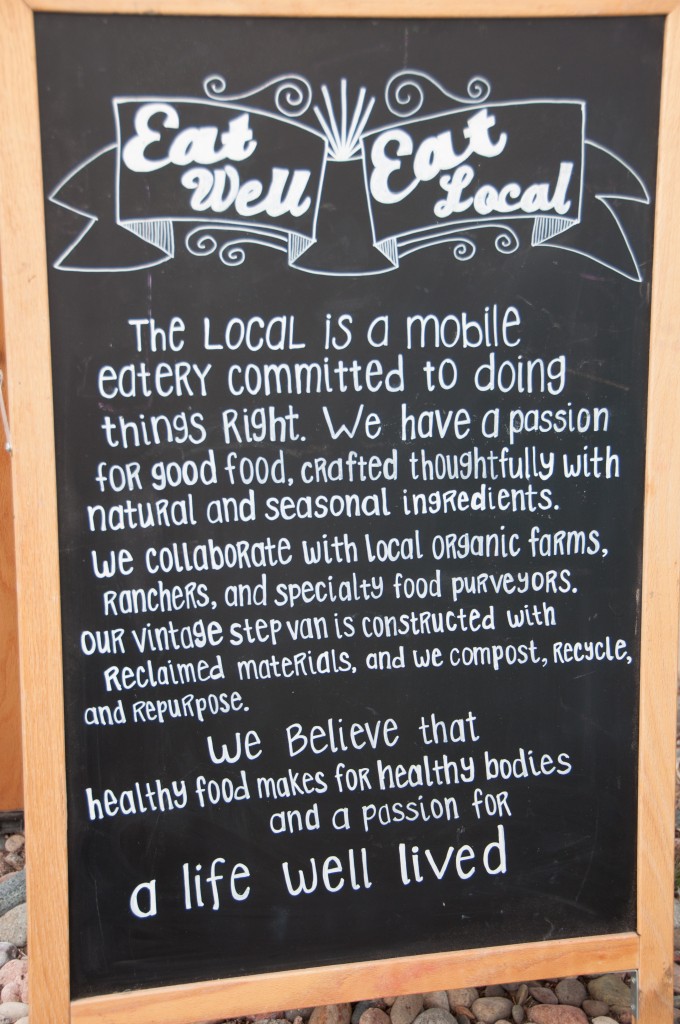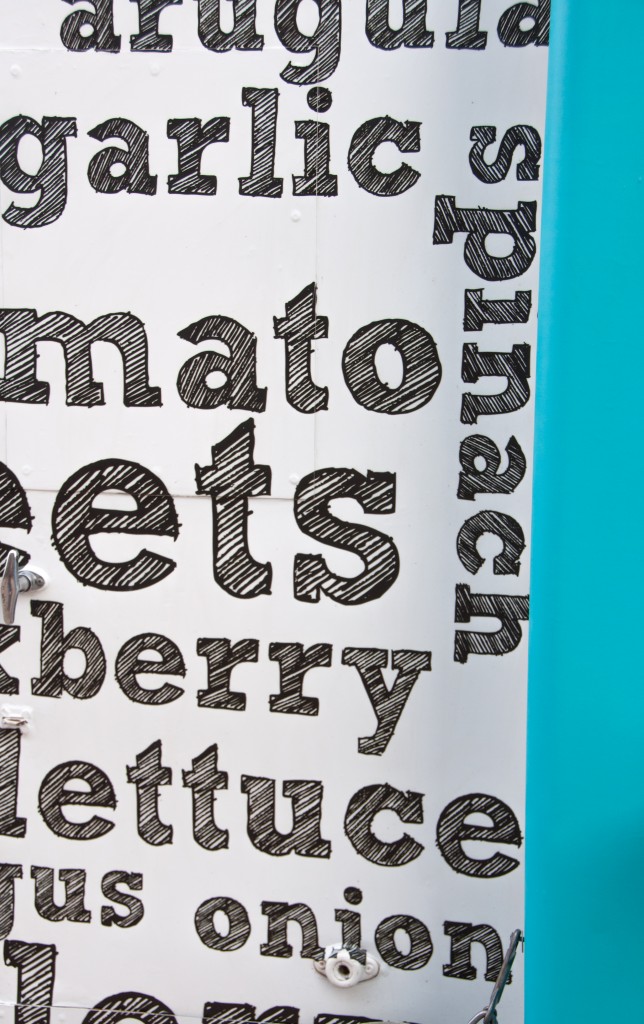 Comments